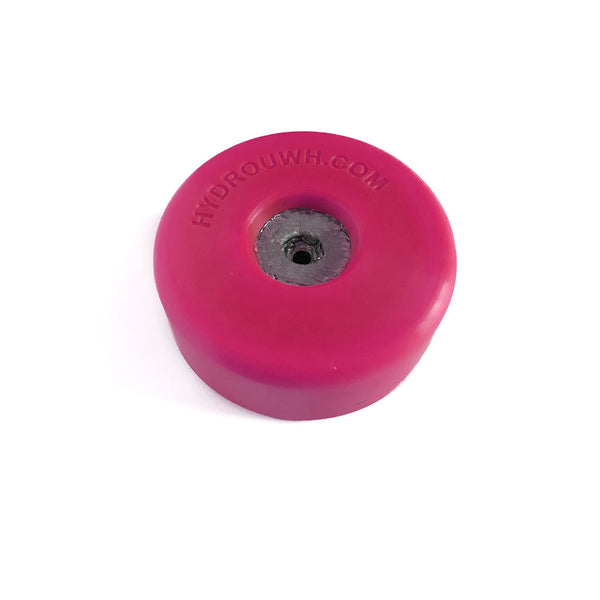 Hydro Puck
---
---
---
The Hydro puck passes long and stays low, ideal for fast dynamic gameplay.  It is very stable and doesn't skitter and bounce.  Best suited for fast, large glass tiles, the Hydro puck ranges from moderately to extremely fast sliding depending on the pool bottom.
The Hydro Puck weighs ~1.2kg 
Please note this puck has a soft and thick exterior coating.  If your local pool manager is nervous about any possible damage to tiles, this is the ideal puck for your pool.
 In the early 90's, an intrepid university Uwh enthusiast in Christchurch developed the "Brown puck".  Many years later, that puck has now been re-developed as the Hydro puck. 
We would like to credit David Stirling for all his support with this project, and the invaluable experience he has provided.  The best description of his contribution is that it's a fantastic puck!
Please note for international orders there is an additional shipping charge for pucks as follows, due to the weight which is more expensive to ship than our other gear.
For Australia $20nzd per puck
For the rest of the world $55nzd per puck
---
Share this Product
---
---