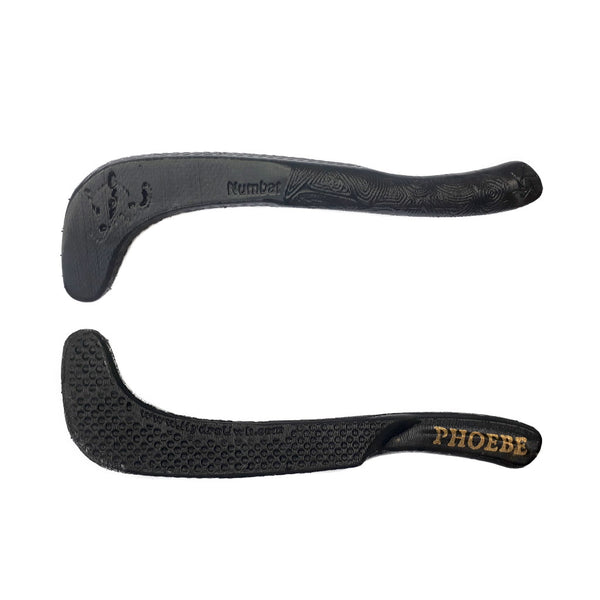 Soft Numbat
---
---
---
The soft-coated Numbat.  The biggest hook you can legally have, great passing face and solid  for big impacts.  Built around a core containing 50/50 Kevlar/Carbon composite reinforcement, and topped off with grippy rubber material and textures to maximize surface area for the best control available.  
Sold as a pair, 1 black and 1 white.
Sample image shown named.
Please Note:  Soft material by it's nature will wear with use. Your pool tiles, metal plates and barriers, goal-trays and anything else in the play area are all elements that if sharp can damage soft-coated sticks.  Please consider carefully whether your pool is suitable.  Hydro Underwater Hockey reserves the right to replace or repair on a case by case basis. Our standard 3 month replacement policy applies for any breakages, however this does not cover wear and tear damage to the rubber coating. Please email us at info@hydrouwh.com if you would like feedback on your particular situation. We want our customers to get full value from all of our products and are happy to offer advice and support. 
---
Share this Product
---
---